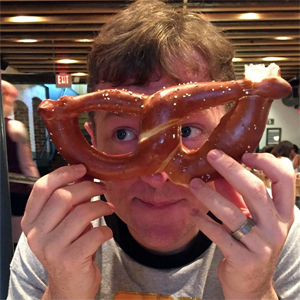 I'm a comedy performer, writer and producer based in Los Angeles, CA.
I'm a member of the iO West house team Elixir which performs every Saturday at 9pm in the Del Close Theater which will continue performing on the LA indie circuit. Dates forthcoming. #RIPiOWest
You can also catch me every Wednesday at 8pm as a cast member of The Pack Theater's Deconstruction.
I also kick it around the LA area with the indie teams Bill & Dana, and Shallow Grave. I've studied at iO West, Annoyance Chicago, UCB LA, The Pack Theater and Austin's ColdTowne Theater.
Previously you could see find me performing around Austin in such shows as The Beach Boys Solve a Mystery, The Organ Trail, A Fine Affair, Fifty Nifty, and GameTowne. I also played with the teams Joint Custody, One Moment Please and After Midnight.